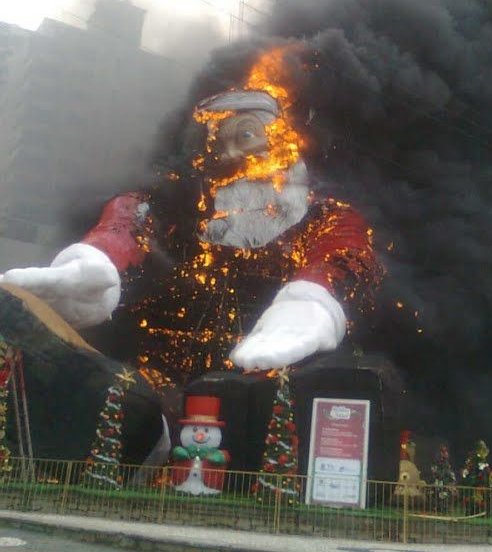 Northwest Arkansas.  In a shocking turn of events this morning, what was thought to be a pleasant meeting of various assholes quickly turned violent.
DejaVu was to meet chopsooiee for lunch at the NWA mall. TheCowboyTiger showed up to surprise DejaVu, and that is when things turned ugly. Apparently, the three men got into an all-out beatdown, which was described by one onlooker as, woopig style.
While we aren't sure what that means, it has been described as obscene and violent. We are told that during the altercation, TheCowboyTiger went crazy and screamed, *expletive* you guys! We're ALL gonna GDIAF, and promptly set the giant inflatable Santa Claus on fire.
One bystander described the scene as, bad ass!'.
More on this later.